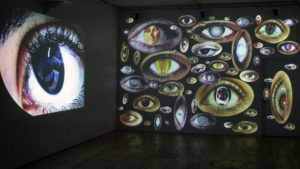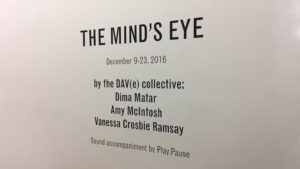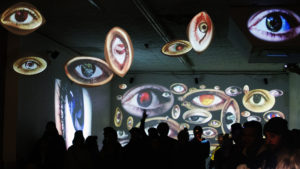 The Mind's Eye – a site-specific collaborative video installation – was exhibited at the Factory Media Centre from December 9-23, 2016. The Mind's Eye focuses on what we 'see' in the world versus how we see it in our minds, and the disconnect that exists between 'reality' and how we process it internally. Through looking into our eyes, audiences were treated to the DAV(e) Collective's mental imagery, insecurities, fears, and the dark depths of our psyches.
" … we are not just looking at a scene from outside; we are always in it. People, you might say, are biological sensing devices, placed in an infinitely complex three-dimensional environment. What we see, subjectively, is always related to what we are interested in … the eye is attached to the mind." — Martin Gayford, writing on David Hockney
The DAV(e) Collective would like to acknowledge funding support from the Ontario Arts Council, an agency of the Government of Ontario.